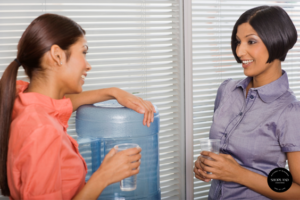 Close to 60% of all businesses have been impacted in the current job market by worker shortages.
Now is the time to focus on how to keep your best employees, before they mentally checkout.
This builds trust and ensures that you stay ahead of the curve when it comes to employee dissatisfaction.
Fostering connection with your employees is very important, particularly in the current job market. A tremendous amount of money is spent (and perhaps wasted) on hiring and training new employees.
You have a pre-employment interview, maybe an exit interview, even an employee survey occasionally. Have you ever considered a Discovery Interview?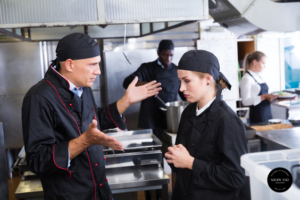 Employees rarely leave because of a dissatisfaction with their pay and benefits.
This may initially appear to be the case as the employee thinks it is easier or safer for them to talk about money. But their resignation is due to some other reason.
Research shows that the top three reasons employees leave an employer are:
Dissatisfaction with the immediate supervisor or manager.
Concern with career progression or training and development opportunities.
Changes made within the Company or with the Company Culture.
Building a strong corporate culture doesn't happen overnight and it won't happen all on its own. But you can take deliberate, calculated action steps to get where you want to be.
How do you foster connection with your employees? By creating real unity with your team.
A Discovery Interview creates connection and is an opportunity for open conversation, honest dialogue and agreed upon next steps.
They are important to consider for both the quality and the quantity of time spent with your team.
To get a Discovery Interview started here are 5 questions you can ask any of your employees, at any time:
What do you like most about your job? – This centers the conversation to be about them.
Tell me about the best day you have had recently. – This keeps the dialogue positive.
What additional tools and resources do you need to effectively do and grow in your position? – This shows that their opinion is valued.
How can we continue to support your opportunities for learning and professional growth? – This helps them focus on a positive future with the business.
Do you believe your skills/strengths are adequately recognized and appreciated? – This opens the door to learn more about the employee.
Bonus Question – Would you refer someone to work here? This keeps them in a positive reference and thinking about what they like about working here.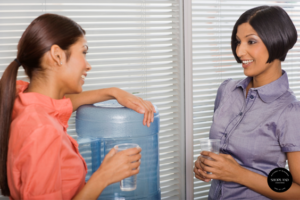 Connecting effectively with others is a critical skill required to succeed as a business leader.
Do you take the time to teach your team-members how to be strong leaders?
Building leadership depth in an organization is important and more businesses should do it, but the fact is most businesses don't.
It is time to show your employees that you care and that you are willing to do something about it.
We are currently working with MacCallum Law Group on building their leadership depth. Their vision to support their team as WHOLE individuals is leading edge and has a profound impact on their employees' loyalty and work/life satisfaction.
Foster connection with your employees all the time and plan Discovery Interviews to keep your best employees from mentally checking out.