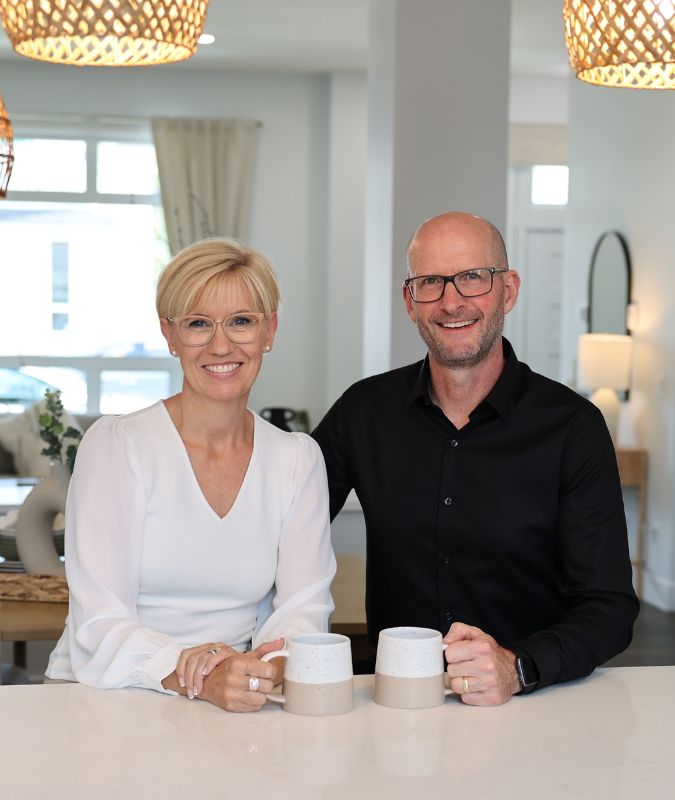 Meet your Coaches: Jim and Laurie Shopland
Two perspectives, one powerful team.
What happens when an expert in corporate sales, merchandizing and marketing and a powerhouse in the not-for-profit world collaborate? A one-of-a-kind business and life coaching service is born. Founded by husband and wife duo Jim and Laurie Shopland, Shopland Coaching offers custom coaching programs to individual leaders and couples in business.
In 2011, Jim decided to trade in his corporate role for a fulfilling career in business coaching. With business savvy cultivated over a 25-year career in various executive roles, Jim is no stranger to the systems and strategies it takes to support a thriving organization. His deep understanding of how to maximize operations, talent, profits, and time has helped business owners across industries achieve sustainable growth while enhancing their quality of life.
Laurie's success in fundraising for not-for-profits gave her a profound understanding of what is possible when self-doubt is off the table. Her desire to help others break free of their limiting beliefs is what inspired her to embark on a new career path in life coaching. Since launching her life coaching business, Laurie has transformed hundreds of women's lives with programs that uplift and inspire them to live boldly, confidently, and abundantly—both at work and at home.
Together, Jim and Laurie make an unstoppable match
Their mission is to help couples in business find balance and joy while accomplishing their personal and professional goals. Couples Coaching with Jim and Laurie offers the best of both worlds, with business and life coaching techniques that target everything from revenue generation to emotional intelligence. 
Clients will be empowered to treat their marriage like a million-dollar client in order to feel united and supported as a power pair.  While Jim and Laurie's areas of expertise differ, they share a common unwavering commitment to each other, and to supporting clients on their journey to becoming the most authentic version of themselves as a leader and a partner.
Interested in working with Jim and Laurie?
Visit the Work With Us page to discover the program that is right for you.